For more than 40 years, Nesbitt Engineering, Inc. has been helping its clients achieve their goals creatively and cost-effectively. Today, more than ever, decisions must take into account a multitude of economic, environmental  and regulatory factors. With our experienced team  of engineers, surveyors and scientists, we help find  solutions to the challenges you face.
Our clients  include local government, developers and corporations.  Since our founding in 1976, we have steadily  expanded our services in the disciplines of  civil engineering, waste management and  environmental sciences.
Our Team

Paul D. Nesbitt, MBA, PE, PLS
President/Project Manager
 President of his namesake firm for more than four decades, Paul is known for his engaged leadership style and skilled business acumen. He actively directs project managers and lends knowledge and support to their project teams. Nesbitt Engineering serves government and private sector companies throughout Kentucky. Under his guidance, the company has completed multi-million dollar infrastructure projects while keeping a "hands-on", personal approach to each project.   Paul believes the company's size also allows for better quality control. "I've never believed in growth just for growth's sake", he states. "We've positioned ourselves as an important alternative to nationally franchised engineering companies—our size allows us to focus on each client individually."
Paul's experience includes planning and designing subdivisions, sewage collection systems and treatment plants, sanitary landfills, and water treatment and distribution systems. While serving as City Engineer in Hazard, KY, he taught courses in land surveying, mining law and regulations, coal preparation and statistics at Hazard Community College.   He went on to develop and teach the educational seminar, Groundwater and Surface Water Hydrology, for the U.S. Forest Service, through the Federal Office of Surface Mining, traveling to more than twenty states to conduct the training. Paul's articles have appeared in numerous publications and he co-authored the book, Madison on Real Property Boundary Law.
In 2009, he received the 2009 Excellence in Entrepreneurship Award, presented by the Center for Rural Development, in partnership with Eastern Kentucky University's College of Business and Technology and the Kentucky Highlands Investment Corporation.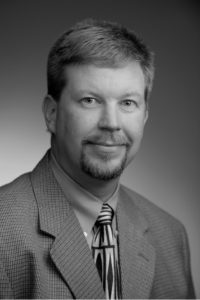 Michael "Matt" Steen
Project Manager
Matt's diverse skill set includes a background in engineering, surveying, geology, and construction management, making him a valuable component of NESBITT's Civil Engineering section. He served as Project Coordinator and Administrator for a private development company on a number of construction projects, including field surveying, site assessments, and project design using computer aided drafting. He attended construction and zoning meetings, facilitated client relations, project bidding, construction and property maintenance. In addition, he was a Senior Geologist for the Kentucky Division of Oil & Gas, where he reviewed well drilling applications and survey plats, coordinated and managed Kentucky's abandoned well plugging program, performed field inspection and various research projects.
Matt's broad range of experience complements his role as a senior representative for NESBITT at our project sites. Technical knowledge combined with excellent communication skills allow him to interface and coordinate seamlessly between clients, contractors, regulatory agencies and project engineers.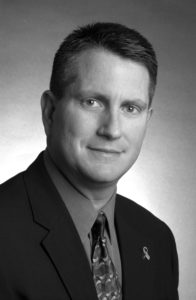 Ken Reid
Construction Manager
Ken's experience includes a broad range of versatile responsibilities in supervisory positions.  As Project Manager in charge of construction activities, Ken guides project execution by directing and coordinating NEI field personnel, and monitoring construction activities. Specific duties include:
Coordinates and supervises field personnel at multiple locations;
Participates in project meetings to determine labor requirements for construction sites
Schedules construction observers and budgets time required to meet deadlines.
Inspects and reviews projects to monitor compliance for regulatory compliance and safety codes
Interprets and explains plans and contract terms to construction observers, and clients
Prepares contracts, negotiates revisions and changes to contractual agreements with architects, consultants, clients, suppliers and subcontractors
Directs and mentors field personnel; serves as a liaison between client, NEI field personnel, contractors and office staff
Monitors quality and progress; supervises the on-site construction administration and observation staff, and maintains project document control systems including progress meetings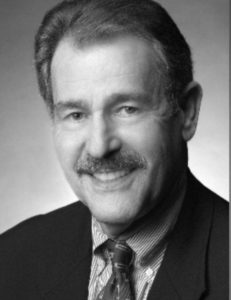 Ora Main, MBA, PE
Project Manager
Ora has nearly fifty years of experience in the practice of civil engineering, including economic feasibility studies, designing regional water treatment plants (WTP), pump stations, tanks and water distribution systems, conducting hydraulic modeling using Cybernet and KYPIPE software. He has extensive experience in project management, master planning, and effectively administering state and federal financed projects.
A professional engineer with undergraduate and postgraduate degrees in civil engineering, Ora is responsible for project management, quality control and plays an active role in all civil engineering projects undertaken by the firm. He also ensures that the technical staff is kept abreast of advancements within the industry and is often at the helm of client negotiations and contract proposals. While he has diverse technical experience, his special expertise is in the area of water treatment plants and systems with responsibilities including bidding projects, purchasing, subcontracting and managing the company's Civil Engineering Department.
Ora serves as the lead design professional on many large-scale commercial and municipal projects and he has in-depth knowledge of building codes, engineering design, funding sources and permitting requirements. He often teams with other Project Managers and Engineers on complex and/or very large projects and strategic initiatives.  He provides direct supervision of individual team members to improve decision making, meet project schedules, minimize cost overruns and remove barriers to success.
Kevin Collins, MSCE
Systems Manager
Kevin's work experience with both consulting engineering and mining firms enables him to work on a variety of projects involving surveying, computer-aided drafting and design work.  Kevin is also proficient in engineering computer applications such as REAME, SWASE and SEDCAD.
He was named Systems Manager in 1994, responsible for maintaining NESBITT's computer systems and security.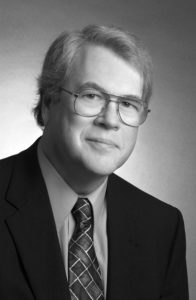 James H. Sparks, PE
Project Engineer
Jim is a Project Manager for NESBITT, serving on project teams for landfill design and construction as well as mining and reclamation projects on both underground and surface mines. Having managed numerous solid waste design and construction projects for NESBITT, Jim has substantial experience in the design and construction oversight of landfill cap and liner systems.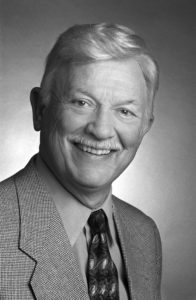 B. Wayne Simmons, PE, PG
Project Engineer
Wayne's multifaceted career includes practice, education, entrepreneurship and service. His dedication to the profession spans nearly four decades, and includes undergraduate and post-graduate degrees in engineering, registration as a Professional Engineer in six states, and registration as a Professional Geologist in Kentucky. He has also been an active participant in civic and professional organizations.  Wayne provides leadership and technical direction on a wide range of services at NESBITT, including water and sanitation, water storage, roadway designs, structural designs, and specification writing.
Early in his career, and following his tenure as a Captain in the U.S. Army, Wayne was an Engineering Assistant to the Kentucky Department of Transportation's First District Engineer, and Resident Engineer for the I-24 Ohio River Bridge at Paducah. Prior to beginning his own consulting firm, he served eight years as Vice-President and Chief Engineering Manager for another consulting practice.   As a consultant, his responsibilities included daily management and technical designs for projects including structural, sanitation, geotechnical, roadway designs and quality assurance testing.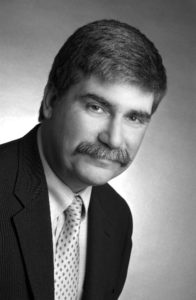 Bill McGregor, PE
Project Engineer
With over 30 years of diverse hydrology, environmental and mining experience, Bill's expertise includes storm sewer, detention pond design, digital terrain modeling and volumetric calculations, as well as, mine planning and permitting, project evaluation, operations management, cost control, and construction/startup and reclamation of surface coal projects.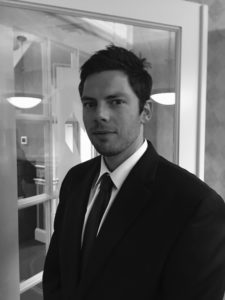 Brad Greenwell, EIT
Staff Engineer
Brad graduated with a Masters degree in Biosystems from the University of Kentucky in the fall of 2016 while working as a water resources engineering consultant.  Since joining Nesbitt Engineering, Inc. in 2016, Brad has been highly involved in a variety of civil engineering projects and has become the lead survey technician of NEI.  Brad is currently working towards obtaining his Professional Engineering License and Professional Land Surveyor License.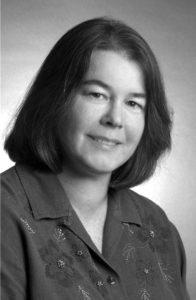 Jill White
Senior Engineering Tech/Auto CAD Design
Jill White brings over twenty years of drafting and design knowledge to her projects. Her extensive experience encompasses landfills; mines; roadways, curbs and gutters; stormwater collection and disposal; erosion control systems; sanitary sewer collection systems and wastewater treatment plants; raw water collection systems, potable water treatment and distribution systems; and mapping. Jill is fully versed in AutoCAD, and Eaglepointe, with a solid background in a variety of database management, spreadsheet and mapping applications. Additionally, Jill has spent extensive time in the field collecting data, developing conceptual designs, and meeting with key individuals to better understand the project needs.